Day 1: Arrival at APT – Transfer to Hotel
Day 2: Amman – Madaba – Mt. Nebo – Kerak Caste – Amman
Day 3: Full day visit of Petra – Wadi Rum
Day 4: Wadi Rum ( ca. 2 h Jeep Tour ) – Dead Sea
Day 5: Dead Sea – APT Amman
3 Stars Hotel $ 595,- per person
4 Stars Hotel $ 640,- per person
5 Stars Hotel upon request
Minimum participation 2 persons
Supplement for full of stars tent/Martian tent in Wadi Rum is 75 USD p. Person ( minimum 2 persons p. tent )
Jordan Tours - That's what our customers say
Excellent DMC in Jordan that can do tailor-made programs for individual travellers and bigger groups. Reservation handling was fast and they offered us very nice options. Our private driver who was

with us for 3 days (Petra and Dead Sea) was very experienced and friendly and the car was in a good condition. Choice of hotels was perfect and communication and onsite follow-up of the agent was great. We would definitely book with them again and Jordan is a beautiful country, with friendly and tolerant people and many different things there to see and experience.

read more
Marion Mueller
10:04 26 May 17
This company provided an outstanding travel experience in Jordan. Mr. Khaldoun Issa was extremely responsive to all of my questions and messages, usually answering within the hour, and made all

arrangements, including a comfortable private car and excellent driver, for a memorable week. He also arranged for a free visa on arrival at the airport, and airport transfer. I recommend his agency without reservation.

read more
woody walker
16:58 25 May 17
great country, great company. Had one of my best tours ever in Jordan. Everything worked like clockwork, from the airport and the free visa assistance to all visits and the chosen hotels have been

very nice. Also Riad was an excellent and absolute safe driver. If you wanna visit Jordan, Sherazade Travel is the tour-operator i recommend!! JB

read more
jason bailey
17:29 25 May 17
This was one of my best travel experience so far. The itinerary arranged by you was well organized and planned well. I will definitely suggest my friends or colleagues for using your services in

future.I would also take the opportunity to appreciate the services of the driver Alaa, he was most kind, disciplined and offered help genuinely.As a single woman traveling alone, I sincerely appreciate all the follow-up your team did for me to make me comfortable all through the trip. The camp staff at Wadi Rum was kind and hospitable too. I strongly recommend that Alaa should be put on duty for single or small family travelers to enhance their travel experience.Wish you all the best!Thank you again. Divya

read more
Little Mermaid
21:42 25 May 17
Thank you for a wonderful tour in Jordan, everything was organized perfectly and Alaa was the best driver anyone can imagine! I will definitely recommend you to my friends and family!
Thomas Meisner
16:07 25 May 17
Dear Mr. Khaldoun Issa,Ramadan Kareem ! Thank you and Mr. Alaa for arranging our wonderful trip. Mr. Alaa he is very friendly and professional, gave us warm hospitality. The Mövenpick Hotels &

Resorts in Dead Sea and Aqaba was amazing, and The Petra Mövenpick Hotel was in a great location for us. it is close enough to the Petra. great choice! We had a great time in Jordan. Everything went smoothly, thanks to you! Thanks to Mr. Alaa and your team as well. Ning Jin & Zheng Li

read more
Lieber Herr Kaldoun, erstmal danke für den tollen Service und den äußerst gut organisierten Reise Programm "man merkt Sie waren mal in Deutschland" :). Alles war sehr schön es war nie langweilig

keine Wartezeiten. Auch meine extra wünsche wurden verwirklicht auch wenn die nicht immer ganz einfach waren 🙂 Ich wünsche dir und deinem Team alles gute

read more
Fruchtpäckchen GmbH
02:48 31 May 17
Sehr nette Kundenbetreuung. Hier informieren wir uns gerne wieder. TOP Service!
Oliver Sejari
10:51 01 Jun 17
Dear Khaldoun Many thanks for a wonderful holiday. Our trip was well organized. IWe cannot thank our wonderful guide Riad enough for his professionalism, thoughtfulness and consideration. he made our

trip the great success it was. many Thanks

read more
Burger Buben
12:45 05 Jun 17
I really enjoyed the services of Sherazadetravel. Once I knew I had a 12 hrs layover in Jordan I contacted them to ask some questions and they have been very helpful without even asking me whether I

will use their services or not. The reply to my questions was very clear, detailed and quick. Sherazadetravel provides pickup and drop off the airport with tours around Jordan that suits everyone's needs and requirements. The staff was very professional and experienced. The driver too was very polite, friendly and helpful. He made the tour one of great success. I recommend their services to you.

read more
Asmaa Deraaz
18:46 25 Jun 17
Many thanks for the great tour in Jordan, it was really a lot of fun. From the airport transfer to the departure everything worked perfectly!
Moritz Hofhammer
12:52 08 Jun 17
Had a great time in Jordan, thanks to Sherazade Tours for organizing our trip! From inquiry, Khaldoun Issa responded swiftly and direct to the point without any hard selling comments. I also liked

the way he presented options with all our needed information. Then we arrived at Amman airport, been assisted by their person-in-charge. They met our expectations, even went beyond that as we learned so much in this trip with our very informative driver Ali. He was very professional and good English speaker. Will recommend them to my friends who'll also visit Jordan. 🙂 I will miss eating Mansaf!!!

read more
Brigitte Morales
09:10 22 Sep 17
Back home i want to thank you for tge great tour. My wife and me enjoyed every minute of it !!!
Sherazade Travel Jordan  provide services in the tourism division everywhere  in Jordan. With more that 20 years of experience we serve in turism sector. The sum of our ventures capacity under one banner to give un-paralleled service on their particular scopes.
Holidays without borders with Sherazadetravel.com your Tours and Travel expert
Let us spoil you. There are no limits to your wishes and fantasies. We from Sherazade Jordan tours want to invite you to dream and realize it. We are at your disposal with our experience and our knowledge – before, during and after your journey. Competence, perfection and passion are a prerequisite for choosing your hotel and tour. In this way everyone will have their own best personal expirience!
Our goal is to turn your most precious time of the year into unforgettable holiday moments. Convince yourself of our product knowledge and our travel experiences. We will inspire you! Now dream travel inquiries.
Welcome to  Jordan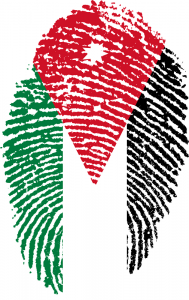 In the heart of Amman
What sets us apart
Comprehensive travel knowledge, personal service and trust are our strengths, for quality we stand with our name. These are just three of many good reasons to choose Sherazade travel agency.
As part of our exclusive quality program, we measure our services and constantly improve our know-how in order to provide you with comprehensive, competent advice during travel bookings. The extensive quality program includes trainings, conferences and info tours, as well as performances at various trade fairs. This makes us a competent contact and specialist in the field of Jordan travel. Today's customer would also like to have the opportunity to be advised competently and to book his wish holiday outside the opening hours. Our goal is to provide the customer with the best possible service in terms of service and quality. 
Some of our succes stories
[lvca_testimonials per_line="4″][lvca_testimonial author="Sehabudin G."]
Dear Mr Khaldoun Issa
Hi. How are you? i am so happy went i was in jordan last week the place i visit, all i love it, specially in petra is amazing place. i am so happy also because your company give me good driver. his name alaa and his so kind to me. he show me all the places in jordan. and i am so happy also about hotel your tour company is the best for me, i always go with tour if i visit some country  but this is first time go tour by my self and i feel comfortable when I go any places. and i like the way his driving also. so from the first day until end of day i feel very happy. thank u for your service and i will tell to anyone that your company very good.
best regards[/lvca_testimonial][lvca_testimonial author="Karen"]Hi Khaldoun
Hope that you are well and that business is good.
Just a quick email to say a big thank you for the trip that you organised for us – it was excellent with some very memorable moments! Riad was a star filling me in with answers from the questions that we asked as well as putting up with our snoring after busy days out and about. We had the most wonderful time.
Thank you again .
Regards[/lvca_testimonial][lvca_testimonial author="Roger Bailey"]Dear Khaldoun
Just a quick note to say what a great time we had on our trip to Jordan. It surpassed our expectations and was fully enjoyed. Special thanks to our guide/driver, always was on time and nothing was too much for him and he was always very helpful and polite, giving lots of information on the places that we saw.
I will have no problems recommending your services and have already passed on your details to one of my collegues.
Regards
Roger Bailey[/lvca_testimonial][lvca_testimonial author="Ryan Coffey"]Dear Khaldoun
How are you? My wife and I just wanted to tell you what a great time we had in Jordan. Our trip was absolutely amazing! Riyad was great and I will highly recommend him and Sherazade Travel to all of my family and friends! The pricing, customer service and quality of the trip was absolutely amazing!
Thanks again for making our Anniversary so special. The Petra Kitchen was absolutely amazing!
Good luck to you in the future and please pass our best to Riyad.
Ramadan Kareem!
Kind Regards,
Ryan Coffey[/lvca_testimonial][/lvca_testimonials]
Jordan Tours
Before introduce you to the famous tours of our beloved Jordan, it is important to know that Jordan is located in the heart of the Middle East and it has access to the Red Sea via the port city of Aqaba, located at the northern end of the Gulf of Aqaba. Jordan has a lot of touristic sites. That is touristically attractive country concerning its geographical location and favorable seasons and weather. Talking about tours in one country or city, the most important points are the experience of agencies or tours operators and the dynamic and services quality. Most national and international tourists preferred Sherazade travel not only the dynamic and friendly of their workers but also the experience of their operational team to provide the right demand of tourists. Sherazade Travel has more than 20 years experience in the domain of tourism and tours operations. Tourists satisfactions are Sherazade Travel's passion. With Sherazade you will have chance to visit these following famous places of Jordan. Starting from Amman, Petra, Dead Sea. The fantastic Wadi Rum, Jerash Aqaba, Ajloun. Depending on your desire you can laung to Desert Castles, Kanak, Nebo and Madaba. Terminate with Pella and Um Qais
The value of tourism experience
With more than 20 years experience in tourism, we preparing different type of tours. What ever your holidays plan, we have matching tours. From 30 days to 1 day we have tours. These are some of our tours. Jordan classic tour which covers 7 days 6 nights and named 7 days / 6 nights private tour. We have 5 days / 4 nights private tour which is Jordan Highlights. We have 4 days / 3 nights private tour named Glance of Jordan.  Here is an 8 days 7 nights tour named Trekking through the Kingdom. Another alternative tour is Biblical Jordan Tour another 8 Days / 7 nights private tour.  For those coming only for the weekend, we have Petra weekend tour of 3 days 2 nights. As we stated earlier even if you want a tour just for one day we have Jordan Daily Excursion. This is the matter of our experience to satisfy our customers.
Tours Details
The following paragraph will describe one of our tour in details to give you the overview of tours we offer, the services included and the rates of each program.
Depending on your time of stay and program in Jordan, we have tours for you. The most general tour is 7 days / 6 nights private tour
This 7 days and 6 nights tour start in your arriving in Jordan. What ever the airport you arrive to, Sherazade travel team will meet and help you to reach your hotel and some visa procedure if needed.
The second day
of your stay, there There is City Tour of Amman and Jerash
The aim of this tour is to help you to know Amman city the capital city of Jordan. Our guides will take you to Citadels, to the archaeological museum, the Roman Theater. After few minutes of break, they will take you for walking in the old city and a tour of the modern West Amman.
Depending on the timing you will turn to Jerash. According to our tour guide experiences, the tourists like to turn to Jerash after old city walk. Then they will take you to Greco-Roman Cities in the Middle East. The followings are the most popular places that they will bring you to see: The street of columns, the Hadrian gate, and the 2 Roman theaters.
The third day
is reserved for a special three place tours which are Um Qais, Jordan Valley to the Dead Sea. Even if you did not join the previous tours, it is possible for you to come with the group to this special program. In Um Qais on a plateau overlooking the north Jordan Valley and the glinting blue waters of Lake Tiberias are the ruins of Qais, ancient Roman Gadara. The guides will always tell you the stories related to differents sites. After Um Qais, the will bring you down to the Jordan Valley and river and reach the most spectacular site today, the Dead Sea, which at 400 meters below sea level is the lowest body of water on earth. On view those salt content may be eight times of most world's oceans that can help to float in the Dead Sea without even trying. Swimming in the dead ocean will be a positively exceptional background not on a chance to be missed.
On the fourth day
, you are in the middle of your holiday and you have this nice tour that is prepared for you.  It is the time of Mount Nebo, Madaba and Kerak Crusader Castle on the way to Petra. West of the Dead Sea and along the Kingsway, is the mosaic-filled city of Madaba. Crowned by a small church, this historic town lies in the middle of Jordan's most fertile land. The finest mosaic found to date is still in its original place on the floor of the Greek Orthodox Church of St. George. Located in  10 kilometers west of Madaba, and overlooking the Jordan Valley is the Mount Nebo, one of the alleged sites of the tomb of Moses. Kerak lies about 150 Km south of Amman and is famous of its crusader fortress in the center of underground galleries, rooms and secret passage ways and its thick defensive walls pierced by narrow arrow slits where Crusader archers held out bravely but in vain for over 100 years.
Overnight in Petra
The tour prepared for the 5th day is two sites visiting program. The program is  Petra visit and continues to Aqaba.
This is a fascinating sight in Jordan and tourists always talking about Petra. Petra is one of the seven new world wonders and impresses with its wonderful architecture. The city was carved into the mountains by the Nabatean people more than 2000 years ago. Overnight in Jordan's Red Sea Resort Aqaba
Day 6: Wadi Rum
This morning everyone can move freely and relax because in Aqaba, in the afternoon drive to Wadi Rum, the desert valley of the Bedouins, framed by brown and red jagged mountain ranges, will impress you today. During a 2 hours Jeep Tour with a beduine driver, you will discover the unique desert and sand stone mountains.
Return to Amman, overnight in Amman
Day 7: Departure
Depend on your flights time there is Transfer to Airport Amman for departure. Please contact us to receive a detailed offer Jordan Tours – The Amazing and Biggest Selection Of Tours